Guaranteed Safe Checkout
Fumeclear® FC-3001 Fume Extractor 195CFM
Share
Guaranteed Safe Checkout
The FC-3001 Fume Extractor is a device used to remove harmful gases and particles generated during industrial production processes. It features a highly efficient filtration system and adjustable air flow control, making it adaptable to various work environments and needs. In addition, it also has the characteristics of low noise, easy maintenance and operation, making it a very practical industrial environmental protection equipment.
Intelligent control panel, digital display, easy to operate;
Use the remote control to control the machine remotely;
Really sensitive and effective filter clogging alarm system to remind you to replace the filter in time;
Wheels with brakes make moving easy and flexible.

Multilayer filteration and rapid purification

The purification rate against 300nm pollutions is 99%.

Mainly for hair salon, beauty salon, nail salon, manual soldering, soler pot.

One or two air inlet interface for selection.

 FumeClear fume purifying and filtering system is for cleaning of both particles and gases.
It catches harmful smoke with freestanding ducts and adjustable air volume to significantly improve yor working environment.
Specifications
Model

FC-3001

Air inlet interface

Φ75mm *1 flange

Voltage

 

AC 110/220V

Power

210W

Max. No-load Speed(r/min)

6000

Negative Pressure

2000Pa

Filtering effect

0.3μm99.97%

Noise

<55dB

Flow

195 CFM

Dimensions(L*W*H)

0.5*0.25*0.41 M

Weight

15Kg
♦ Brushless fan, low noise and stable operation
The power system adopts a single-phase brushless motor, 110V/220V power supply is convenient to access, and can realize stepless speed regulation, and realize the choice of air volume according to the working conditions; The biggest advantage of brushless fans is low noise operation, stable operation, maintenance-free, and long service life. Through our special design, the wind pressure and air volume parameters are kept above a high level, so as to ensure that smoke, odor and harmful gases can be quickly extracted from the source of dust; Multi-blade alloy wind wheel, professional dynamic balance correction, stable and reliable operation, to avoid long-term use of deformation.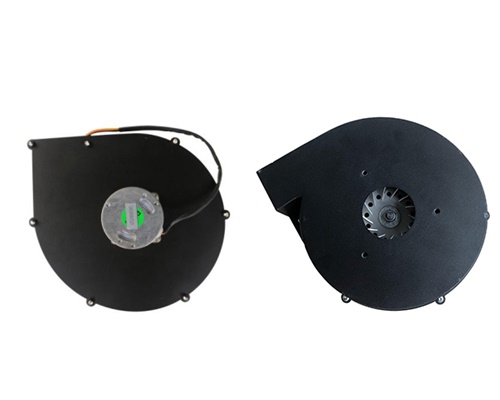 ♦ Universal bamboo pipe smoking arm, efficient and reliable
The vacuum system adopts a new ABS material universal bamboo tube smoking arm, which can be arbitrarily orientated and positioned (the length can be equipped according to customer requirements without external support), and there is no abnormal noise during the positioning process, better support, safe and non-toxic (There are many slub pipes made from recycled materials on the market). It adopts circular, square and other shapes of smoking hoods, the shape conforms to the aerodynamic principle, the smoking area is larger and the efficiency is higher.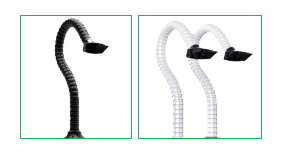 Filter
Our products package with 7 filter
Pre-filter*5 365*175*25mm

Medium hepa filter*1 365*175*55mm

Main carbon filter*1 385*195*250mm
Place the Pre-filter on top of Middle Filter. The front side (rough side) is facing upwards (air inlet direction).
With the handle side facing up, put the Middle Filter inside the Main Filter.
With the handle side facing up, place the Main Filter at the bottom inside the machine



1st Pre-filter cotton

Filter PM60,PM50 and Large particles

Replacement cycle: 10-60 day

2rd Hepa Filter

Filter PM2.5, micron particles and oil fume

Replacement cycle: 6-12 months

2rd Activated carbon filter

absorber toxic and harmful gas

Replacement cycle: 6-12 months
 All of our products are CE and FCC certified, with peers to compare the quality of products better and safer.
Our engineers will provide problem solving service 24 hours a day. If there is any quality problem, you can return or exchange the product at any time.
Application
This portable Fume extraction systems are also useful for extracting potentially noxious fumes from the use of certain adhesives and chemicals on the workbench,eyelash extensions,dye hair, nail art. Dentistry, laboratory
Packing
Pre-filter*5 365*175*25mm

Medium hepa filter*1 365*175*55mm

Main carbon filter*1 385*195*250mm

75mm*1.4m black bamboo tube * 2

Black silicone round cover*1+Black silicone square cover*1

Product Manual*1


210W LCD Mobile Fume Extractor